Holiday Hours
We will be closed on Saturday, July 4th
· Phone: 432-697-7500 · Mon-Fri: 9a.m.-6p.m. | Sat: 9a.m.-1p.m. | Sun: Close
Our pharmacy lobby is now *OPEN*. We humbly ask that you utilize our free delivery or curbside service if you are ill, have been exposed to a known case of COVID, or have recently traveled to an endemic area.
Please call, text, or add a note on your Mobile App or Online order for free delivery or curbside service.
Please note, a temporary change of business hours:
OPEN Monday-Friday 9am-6pm
OPEN SATURDAYS 9am-1pm
CLOSED SUNDAYS
A pharmacist is available by phone for prescription consultations during normal business hours.
We ask for your patience while we adapt together during these challenging times.
Thank you,
Medical Center Pharmacy
Prescription Compounding
Medical Center Pharmacy provides prescription compounding. Compounding is the creation of a particular pharmaceutical product to fit the unique needs of a patient. To do this, Medical Center Pharmacy combines and/or processes appropriate ingredient(s) utilizing various tools. This may be done for medically necessary reasons, such as to change the form of the medication from a solid pill to a liquid, to avoid a non-essential ingredient that the patient is allergic to, or to obtain the exact dose needed. It may also be done for voluntary reasons, such as adding favorite flavors to a medication.
About Us
Medical Center Pharmacy is prepared to take the practice of pharmacy into the 21st century. Built with growth and flexibility in mind, as treatment options change our physical facility can be altered to fit the patient's need. The staff continually strives to stay abreast of new developments and treatments. The compounding pharmacist and staff continually train to meet the highest standards set forth by the Texas State Board of Pharmacy and other authorities which oversee our profession.
Bioidentical hormones
Medical Center Pharmacy offers bioidentical hormone medications. Bioidentical hormones are chemically identical to the hormones your body produces.
Wound Care
PCCA PracaSil
A distinctive and elegant topical anhydrous silicone base. It is an ideal choice for use on all types of scar tissue, including new scars, old scars, surgical scars, keloids, and stretch marks.
We're a modern pharmacy with old-school values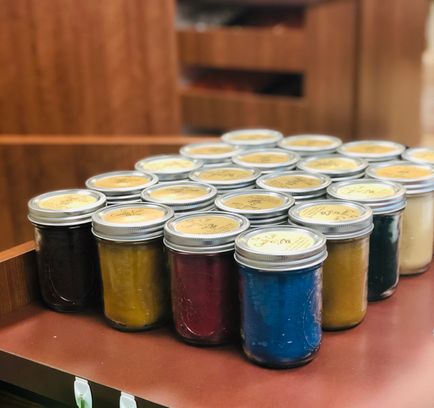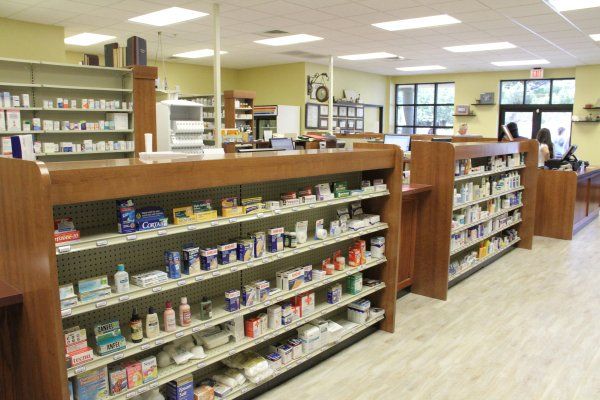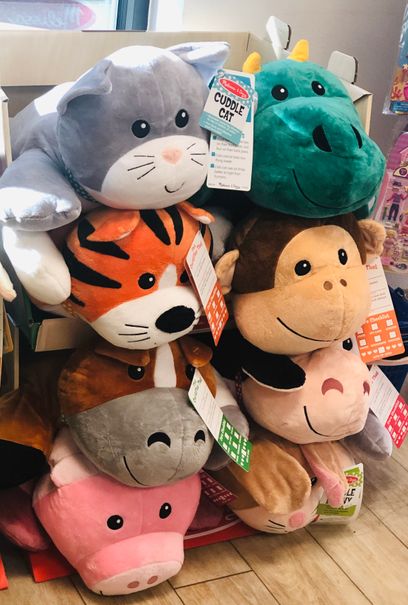 No matter where you live in Midland you are just minutes away from the city's friendliest pharmacy. Established in the 1960s, Medical Center Pharmacy has found its home in the 3,000 square foot facility located at the Medical Center North complex. We invite you to fill your next prescription with us and experience the difference in service, value, and convenience.
Medical Center Pharmacy accepts most insurances.
"The staff is knowledgeable, and professional, yet at the same time very personable."
- Mack Brown.
"They always have a smile and know me by name even though I only have been in 3 times. I will definitely send my friends and family this direction for their prescription needs!"
- Lauren H.
"Friendly staff and great customer service! They care about their patients health and well being."
- Lauren M.
Download Our Free Mobile App

Refill your medications 24/7 on-the-go or when you're at home.

Safely store your information and manage your list of prescriptions.

Set reminders to take your meds or when it's time to refill.
Subscribe to our newsletter for seasonal promotions, health news and savings